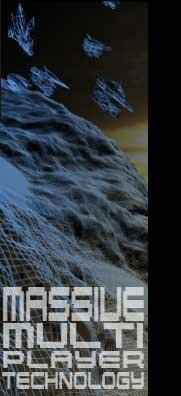 The OpenSkies Network Documents should address most of your basic questions about the OpenSkies Networking System. Answers to more detailed questions are covered in the core HLA documentation, found both on the download page and in the right frame of this page. These support documents detail aspects of the High Level Architecture specification that was used as the basis of the OpenSkies Network.
If you have questions not covered here, or are simply interested in licensing our Network Technology, please feel free to contact us!
All OpenSkies materials are copyright, Cybernet Systems Corp.
Copyright Notice and License


OpenSkies Basics

Introduction - An introduction to OpenSkies.
OpenSkies Detailed

OpenSkies MMPOG - Description of the OpenSkies Massive-Multiplayer SDK at a high level.

OpenSkies Network Architecture - Description of the communication between the various OpenSkies modules in more detail.
More documentation is available as a download.