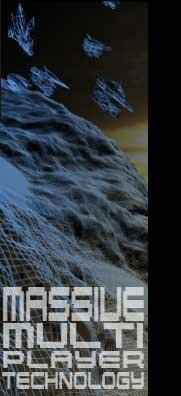 Copyright Information and License:
The use of this website and included materials are subject to Terms of Use. These can be viewed at the Cybernet Systems Website.
Cybernet™ Systems Corporation SDK License Agreement for OpenSkies software:
BEFORE ACCEPTING THIS SOFTWARE AND MATERIALS, CAREFULLY READ THE TERMS AND CONDITIONS OF THIS LICENSE AGREEMENT. BY
ACCEPTING THIS SOFTWARE AND MATERIALS, YOU ARE CONSENTING TO BE BOUND BY AND ARE BECOMING A PARTY TO THIS LICENSE AGREEMENT. IF YOU DO NOT AGREE TO ALL OF THE TERMS OF THIS LICENSE AGREEMENT, DESTROY OR ERASE THE SOFTWARE AND
MATERIALS.
1. Cybernet™ Systems Corporation ("Cybernet") grants to you a non-exclusive, non-sublicensable,
license to use this version of a Cybernet Software Development Kit (the"SDK Software" or "Software"), in source code and/or binary executable form for evaluation, software testing, PC game development, simulation or engineering design software applications only (the "License"). This License includes non-exclusive rights to
use the SDK Software and supporting Cybernet copyrights and patents subject to restrictions described above and elsewhere in this License Agreement.
2. You may make copies of the SDK Software as reasonably necessary for employees whose job duties require them to use the Software, provided such use is limited to the permitted uses in this License. In order to develop applications software (subject to restrictions described in this License Agreement) you may use, copy, modify, incorporate into, compile/link in combination with your own programs, and distribute (in object code
form only) solely with your own programs, the SDK Software, provided that you reproduce on each copy a Cybernet copyright notice and any other proprietary legends that were on the original Software as distributed, include on external material the acknowledgment in quotation below in 8 point font or larger, and distribute such SDK
Software pursuant to a valid agreement that is at least as protective of Cybernet's rights in the SDK Software as is this Agreement. Except as expressly permitted in this License, you may not make any use of the software which would violate Cybernet's rights under copyright law including but not limited to incorporating this Software into another software development kit, into an operating system, or into firmware (firmware is defined as embedded software incorporated into hardware device), and you may not decompile,
reverse engineer, disassemble, modify, rent, lease, loan, sublicense, transmit over a network or from one computer to another, or distribute or create derivative works based upon the SDK Software in whole or in part. Your rights under this License will terminate automatically without notice from Cybernet if you fail to comply with any terms(s) of
this License.
3. CYBERNET MAKES NO REPRESENTATIONS ABOUT THE SUITABILITY OF THIS SOFTWARE OR ABOUT ANY CONTENT OR INFORMATION MADE
ACCESSIBLE BY THE SOFTWARE, FOR ANY PURPOSE. THE SOFTWARE IS PROVIDED 'AS IS' WITHOUT EXPRESS OR IMPLIED WARRANTIES,
INCLUDING WARRANTIES OF MERCHANTABILITY AND FITNESS FOR A PARTICULAR PURPOSE OR NON-INFRINGEMENT. THIS SOFTWARE IS
PROVIDED GRATUITOUSLY AND, ACCORDINGLY, CYBERNET SHALL NOT BE LIABLE UNDER ANY THEORY OR ANY DAMAGES SUFFERED BY YOU OR
ANY USER OF THE SOFTWARE. CYBERNET DOES NOT GUARANTEE TO SUPPORT THIS SOFTWARE AND IS NOT BOUND TO ISSUE UPDATES TO THIS
SOFTWARE.
4. While Cybernet intends to distribute subsequent releases of the Software, Cybernet reserves the right at any time not to release a new commercial release of the Software or, if released, to alter prices, features, specifications, capabilities, functions, licensing terms, release dates, general availability or other characteristics of the commercial release.
5. Title, ownership rights, and intellectual property rights in and to the Software shall remain in Cybernet and/or its suppliers. You agree to abide by the patent and copyright law and all other applicable laws of the United States including, but not limited to, export control laws. You acknowledge that the Software in source code form remains a confidential trade secret of Cybernet and/or its suppliers and therefore you agree not to modify the Software or attempt to decipher, decompile, disassemble or reverse engineer the Software, except to the extent applicable laws specifically prohibit such restriction.
6. Cybernet may terminate this License at any time by delivering notice to you and you may terminate this License at any time by destroying or erasing all copies of the Software in your possession or control. Upon termination of this License by Cybernet, you agree to destroy or erase all copies of the Software. In the event of termination, the following sections of this License will survive: 3, 4, 5, 6, 7 and 8. This License is personal to you and you agree not to assign your rights herein. This License shall be governed by and construed in accordance with the laws of the State of Michigan and, as to matters affecting copyrights, trademarks and patents, by US Federal law. This License does not supercede other agreements between Cybernet and you that may include Nondisclosure Agreements, Software Source Code Licensing Agreements, other agreements unless specifically agreed to by you and Cybernet in writing.
7. Use, duplication or disclosure by the Government is subject to restrictions set forth in
subparagraphs (a) through (d) of the Commercial Computer-Restricted Rights clause at
FAR 52.227-19 when applicable, or in subparagraph (c) (1) (ii) of the Rights in Technical
Data and Computer Software clause at DFARS 252.227- 7013, and in similar clauses in the NASA AR Supplement. Contractor/manufacturer is Cybernet Systems Corporation, , Ann Arbor, Michigan 48108, USA.
8. You may not download or otherwise export or re-export the Software or any underlying information or technology except in full compliance with all United States and other applicable laws and regulations. In particular, but without limitation, none of the Software or underlying information or technology may be downloaded or otherwise exported or re-exported to anyone on the US Treasury Department's list of Specially
Designated Nationals or the US Commerce Department's Table of Deny Orders. You are
solely responsible for compliance with any import or use restriction in your country. By downloading the Software, you are agreeing to the foregoing and you are representing and warranting that you are not located in, under control of, or a national or resident of any such country or on any such list.
9. CYBERNET OR ITS SUPPLIERS SHALL NOT BE LIABLE FOR (a) INCIDENTAL, CONSEQUENTIAL, SPECIAL OR INDIRECT DAMAGES OF ANY
SORT, WHETHER ARISING IN TORT, CONTRACT OR OTHERWISE, EVEN IF CYBERNET HAS BEEN INFORMED OF THE POSSIBILITY OF SUCH DAMAGES, OR (b) FOR ANY CLAIM BY ANY OTHER PARTY. THIS LIMITATION OF LIABILITY SHALL NOT APPLY TO THE EXTENT THAT APPLICABLE LAW
PROHIBITS SUCH LIMITATION. FURTHERMORE, SOME STATES DO NOT ALLOW THE EXCLUSION OR LIMITATION OF INCIDENTAL OR CONSEQUENTIAL DAMAGES, SO THIS LIMITATION AND EXCLUSION MAY NOT APPLY TO YOU.
In no event shall Cybernet's total liability to you for all damages, losses, and causes of action (whether in contract, tort, including negligence, or otherwise) exceed $1. Cybernet Systems Corporation, Cybernet Systems, Cybernet, OpenSkies, Edge of Extinction, and CybernetRTI are trademarks of Cybernet Systems Corporation. Copyright (c) 1999-2008 Cybernet Systems Corporation. All rights reserved.
All OpenSkies materials are copyright, Cybernet Systems Corp.
Copyright Notice and License


Want to see the OpenSkies Network in action? - Download our simple test game and play on our servers here, or go get a copy of Starfleet Command II and download the massive multiplayer patch.

Looking for the OpenSkies Training System Website? - We've moved it here.